The acclaimed Virtual Reality Bullet Hell Roguelike, YUKI, Gameplay Improvements Received and a new mode – Endless Mode.
ARVORE, the Emmy Award-winning VR studio that developed the critically acclaimed Pixel Ripped series, is proud to announce that YUKI has today received a free update for its Virtual Reality Bullet Hell Roguelike, which includes the long-awaited Endless Mode, which offers a significantly different gameplay from Patrol Mode with the following features:
Intensity Appropriate for Your Skills: The intensity grows as you progress from an initial intensity selector, with even more procedurally generated challenges.
Global ranking! Challenge your friends and yourself with leaderboards for each blade and intensity level.
YUKI is available now on Oculus Quest, Quest 2, Rift, and all Steam VR platforms for $ 19.99 | EUR, with release for PSVR soon.
Discover the new endless mode
In contrast to the traditional patrol mode, in which players face six episodes and earn bladewings and power-ups in the process, the endless mode goes on endlessly with a challenge that becomes more and more intense. With no episodes or bosses, the goal is to get the highest score facing hordes of enemies and endless obstacles.
WATCH – 10 games that frustrated me as a kid
The new leaderboards allow you to compare this score with your friends and other YUKI players, with separate leaderboards for different blade wings and intensity levels.
This mode takes place in a different environment than the stages of Patrol Mode, a challenging virtual environment created by Yuki's buddy POD. If you've already won the game, or don't even have the time to try a full round of Patrol Mode, Endless Mode is a great option for having fun, getting better while meeting your friends in a short but no-fuss manner defeat challenging experience. .
EXCELLENT INTERNATIONAL COVERAGE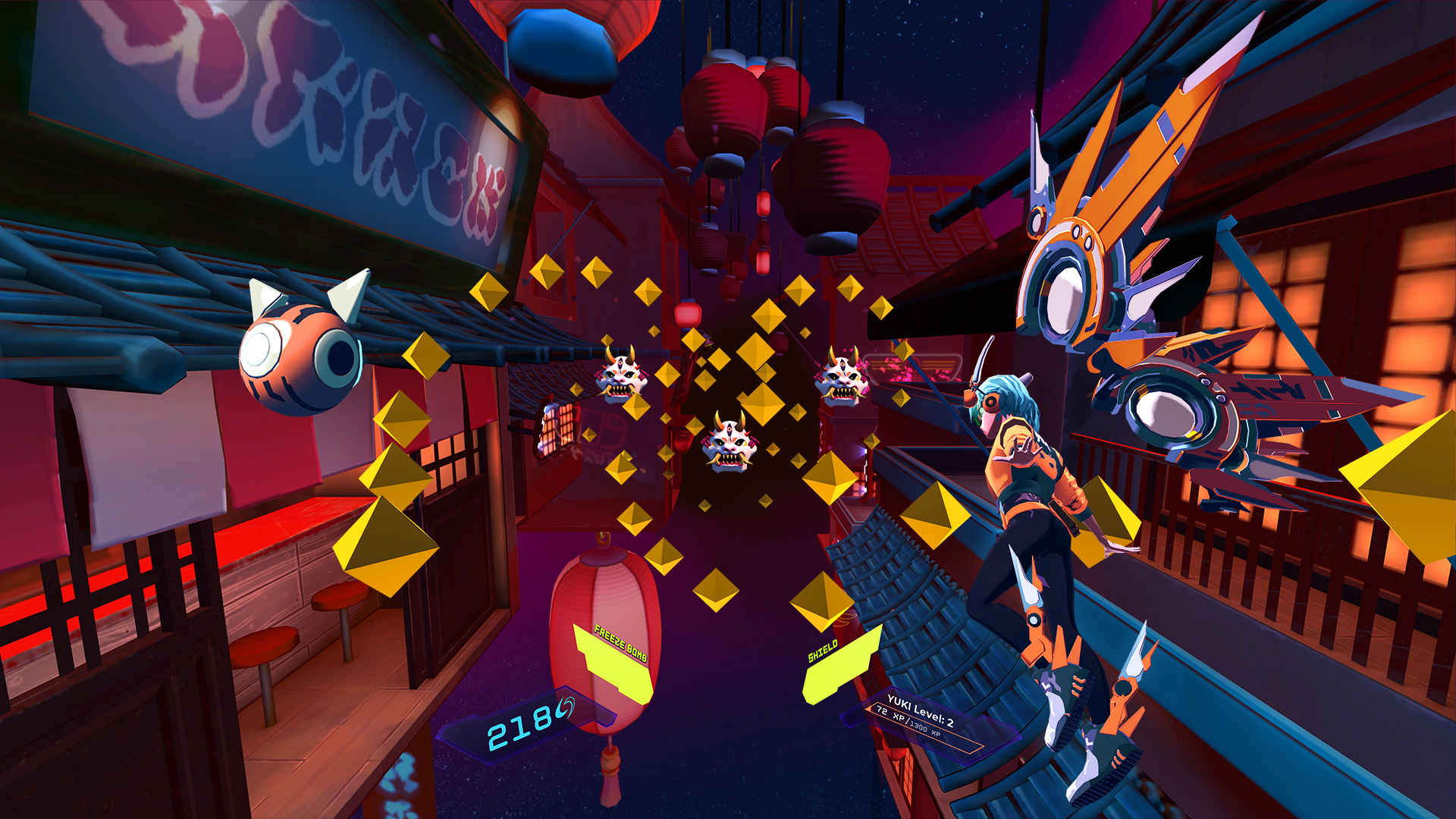 "YUKI is a nostalgic bullet hell that is obviously difficult and requires a certain amount of effort to reach the final boss. Funny and useful updates are made often enough to keep the game alive. The whole experience is a lot of fun and is coherent. "8/10 – Road to VR
"YUKI presents an attractive and solid mix of bullet hell and roguelike genres." – Recommended by UploadVR
"I was really fascinated by the colorful style and fun soundtrack and I had a lot of fun. I've tried other #VR ball hells and this one is the best I've ever played, it's very sophisticated and extremely well thought out. "- Recommended by BenPlaysVR
ARVORE recently teamed up with VR Esports Brasil to record an amazing mixed reality trailer in their studio that will show you how YUKI completely immerses the player in the VR world and shows its various mechanics in action:
YUKI mixes bullet hell and roguelike genres in VR and plays in a multi-dimensional anime universe. Let a child's imagination run wild and control the Yuki action figure with your hands. Move your body to avoid bullets and obstacles as you battle evil forces wanting to control the universe in this challenging game where every defeat is just one step closer to victory.
Through its unique virtual reality gameplay, which adds twists to the inspiring gameplay of old-school classics like STAR FOX, YUKI challenges spatial awareness and the precision of player reflexes on multiple levels, each one to the brim with enemies, obstacles and balls are filled, all procedurally placed.
Roguelite elements – such as a permanent progression system that allows the player to hone their skills by equipping various power-ups, new skills and weapons at the beginning and during each game – increase the stakes and keep the player excited try more and new strategies to win the game.
Meet the team and learn more about the development process
Part of the team behind YUKI gathered virtually to hold an exclusive panel discussion that talked about the game, the mechanics, the importance of story building, the challenges, insights, and good times during development.
Check out the video below:
A deep insight into the mechanics of YUKI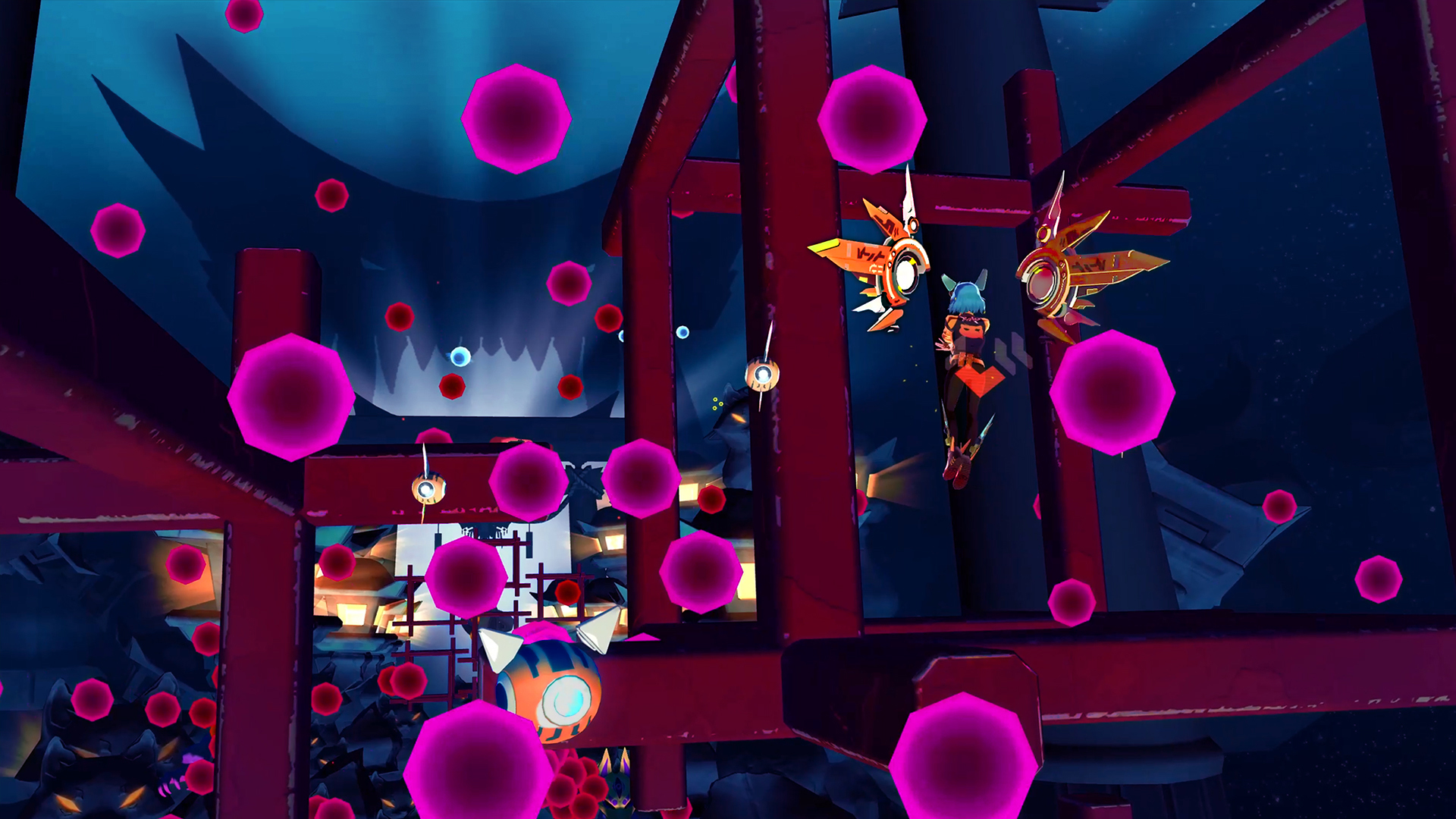 YUKI offers a unique virtual reality mix of the genres Bullet Hell and Roguelike. Both genres are known for their high level of difficulty, but YUKI was designed to be accessible and fun for everyone. The game begins as a smooth "pick-up-and-play" experience and quickly becomes very challenging and strategic, where the player feels his performance progress through a workshop in which he can adapt his action figure to the growing challenges. As your skills against hordes of enemies and tricky boss fights are honed, each new match brings you closer to victory as you unlock new bladewing weapons for Yuki and more and more power-ups. ARVORE would like to invite all players who want to know more about YUKI to join their community on Discord and follow the game on Twitter.