It's been a couple of years since I just became disillusioned with simulation games. And don't get me wrong, I'm not saying that such games are bad, but the fact that I prefer to have fun with games that are far from realism, more exaggerated than looking for the realism of road traffic or even Driving airplane.
READ – Tales of Arise – A story about slavery, revolution and love
I don't know about you guys, but I don't want to take a technical course on how to control a damn car or airplane while playing games. I just want to push a button and start screaming without thinking too much.
Luckily I came across Skydrift Infinity, a game that goes against realism and delivers arcade fun that I really appreciate. I can say that discovering the game was a pleasant surprise, but will it surprise you too?
Follow me!
Almost a Mario Kart on high?
SkyDrift was originally released in 2011 for PC, Xbox360 and PlayStation 3 and is now getting its INFINITY version, which is nothing more than the remastering of the original game and comes with two new tracks and new planes.
The game has three game modes: the campaign mode, which consists of 7 stages, the challenges mix, the main thing being almost an air race in the best Mario Kart style in which you collect power-ups and attack the other competitors while you try to the first place.
On the other hand, we also have challenges where we have to drive through rings that will significantly increase your speed so that you can overtake the other competitors and get to the top positions. There is also the elimination challenge where you have to pass or eliminate someone within a certain amount of time so that you don't get eliminated.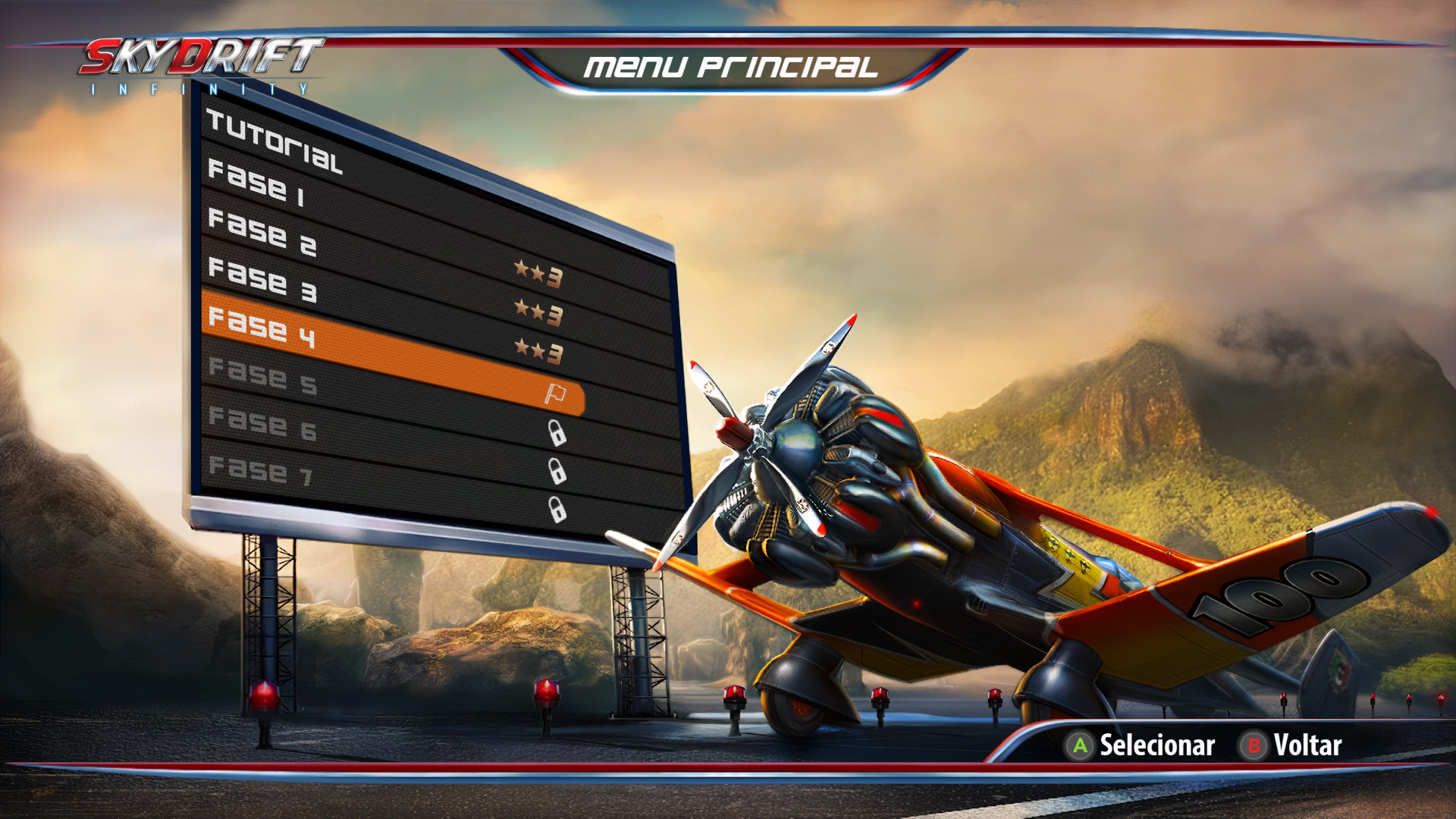 Such challenges are a lot of fun and can be very entertaining BUT what really makes the game shine is the local multiplayer which allows you to play with up to 4 people. Of course there is the online multiplayer which unfortunately I didn't find any matches when I tried to play it, but locally I played with a friend and it was extremely fun.
READ – Resident Evil Village | A father's journey
I emphasize that the fact that the controls are easy to learn allows you to master them quickly, so that each of your friends will squirm by your side as you perform maneuvers and have fun.
The sky is shining around me (and around me) I'll fly
Skydrift Infinity also has very beautiful scenarios that take your breath away, I especially highlight the volcano runway on which we flew over the lava without fear of explosions. I mean if it's too close you'll splinter.
There are tracks where mountains explode and structures collapse as we go through the race which does no damage to your plane but manages to create some tension the first time you play.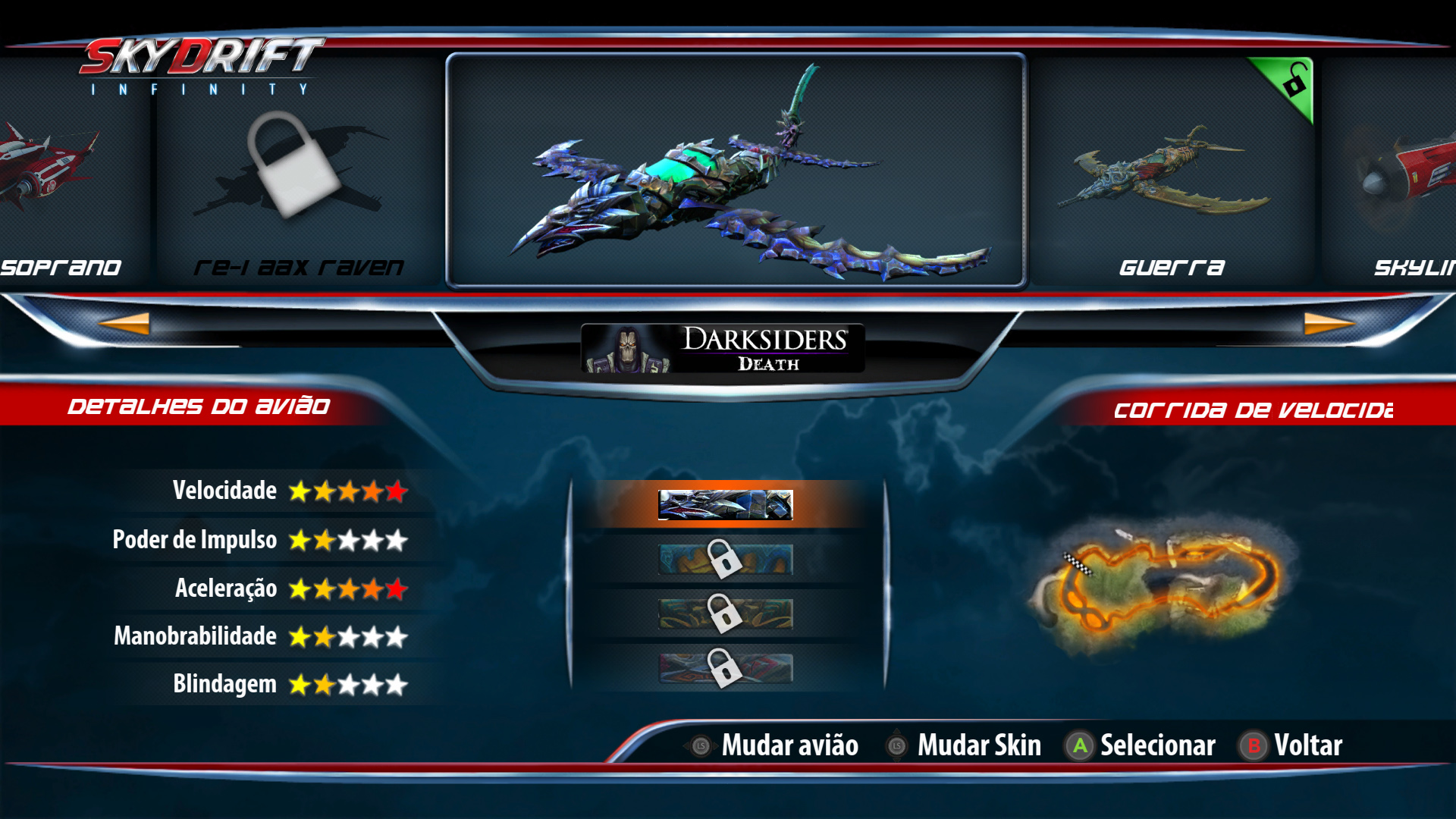 Death and war are present in the form of airplanes!
Another nice point is asking about shortcuts that allow us to confuse other competitors and gain an advantage in the race. Nothing out of the ordinary, but it does help in better positioning.
Each track has two versions, with the second always being the inverted version in which we play it from end to beginning. This gives a survival to certain tracks that are not that fun. Despite these additional pointers compared to the 2011 game, I think they could have added more.
At least I can say that the game's soundtrack is quite competent, it manages to get our adrenaline pumping during aerial combat, which makes the game a very good experience.
CONCLUSION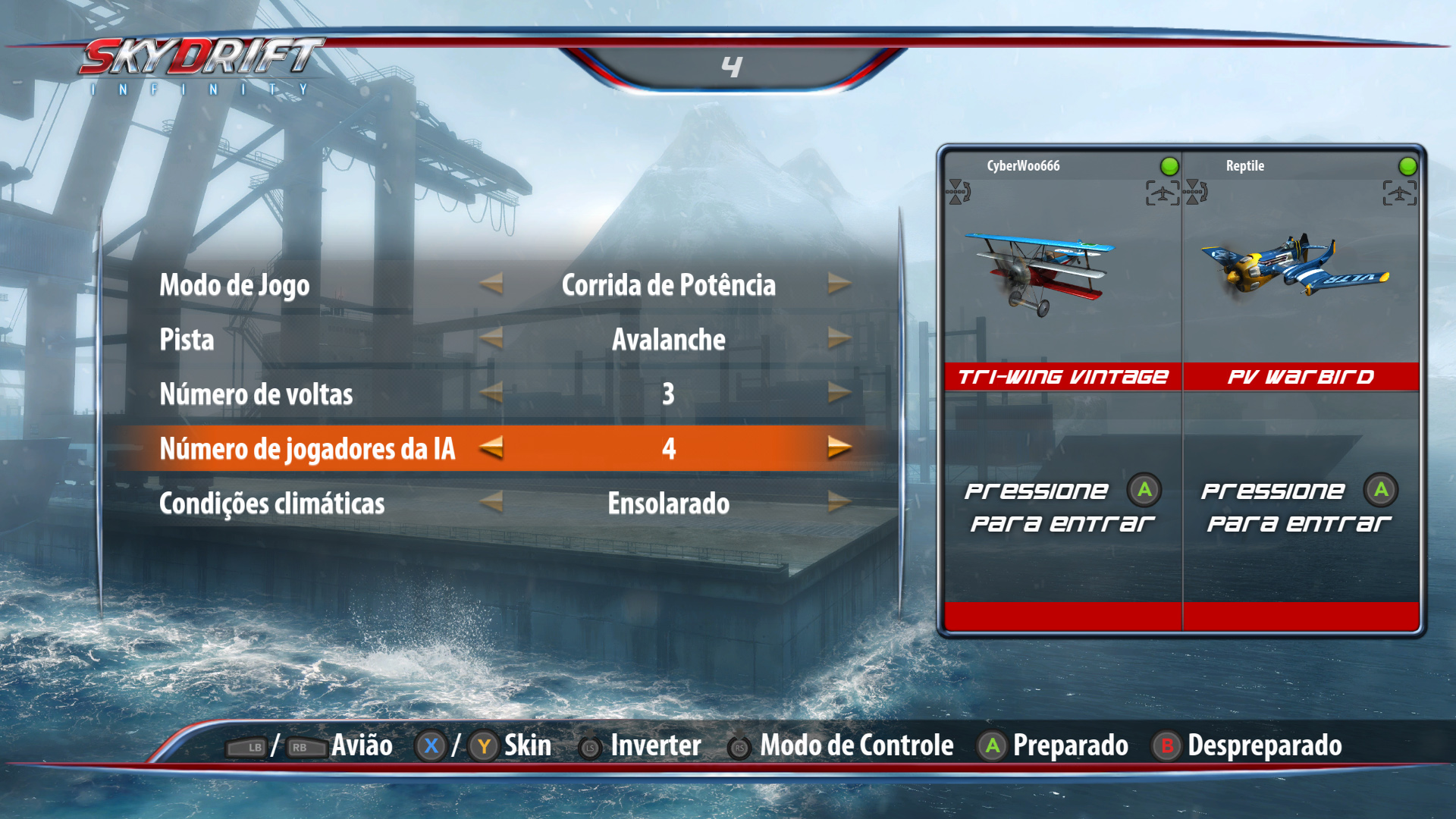 Skydrift Infinity is not an innovation, it recycles formulas that we already know to create our own experience. What's good enough, after all, is a game that can be played by anyone who doesn't have that affinity for video games.
Do you know the Sunday meeting we would have if we didn't have a difficult time in the world? Then SkyDrift Infinite will surely make you laugh out loud during the game.
READ – Resident Evil | Are the movies bad?
On the other hand, the campaign mode can get really tiresome as it is an arcade game. Of course, it's nice to have a game to turn your brain off and only play for a couple of hours, but it's a game I would recommend to those who want to play a game with friends.
Which is sure to make SkyDrift Infinity a game you won't be taking off your console's hard drive any time soon.
PS: You can also check out the video analysis below:
–
This review was made using a digital copy of the Xbox One kindly provided by Handy Games