At this point in the league, the end of the year meme text with games played/completed is pretty big, at least for me. The list goes slightly over 200. With 4 months to the end of the year, I'm wondering if I'll reach 300 completed games.
Well, we work for it.
And with so many games coming out, so many games being played, some games end up missing out on us if it weren't for the opportunities that some publishers are giving us. One of those games was Omno, which came out in July, but it's only now that I've finally been able to check it out.
Is it worth your time and money? Check it out in our review.
A journey in search of the past to lead to the future
You're a character with no specific name (I call him Florencio) who woke up one day and decided to go into the light, whatever that was. So he took his stick, I mean staff, his pet, and began a pilgrimage worthy of Hermanotheus of Pentecost, son of Oolonea and brother of Mycalateia…
MYCALATIA?
Anyway, only this will be a long journey on which he will cross forests, deserts, tundras and even the sky. During this journey, our friend Florêncio will find a multitude of creatures that will help or hinder him depending on the situation, and references to someone who has already made the journey and left his notes.
READ – Apple slash | This is a game about
This solo journey idea reminded me a bit of Journey, a game that is adored by many but which I honestly found quite boring. And that made me nervous.
Luckily, there's only similarity to Journey in that department.
Develop and advance at your own pace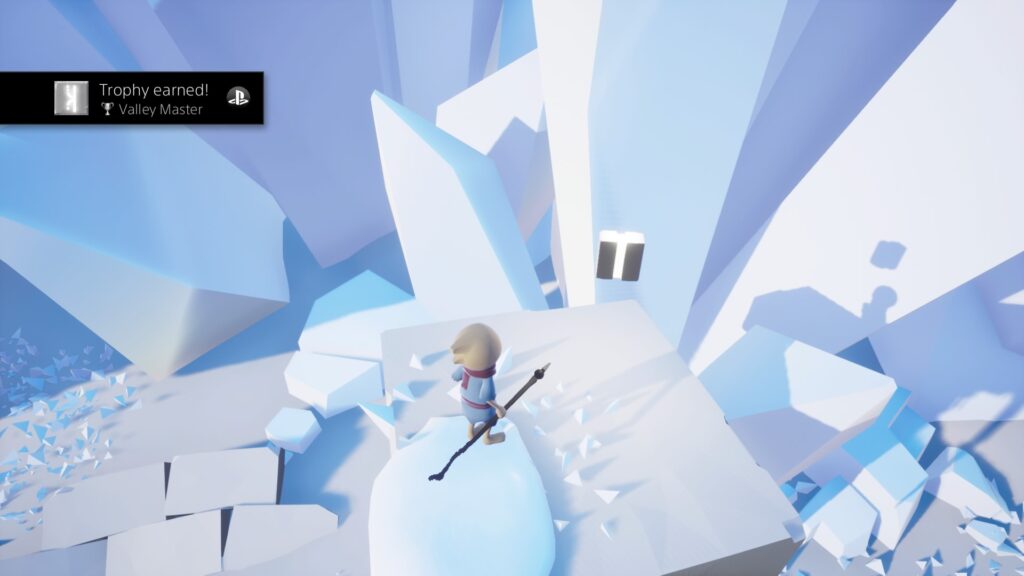 It may seem contradictory, but while there's plenty to do in Omno, there's nothing to do. If you want you just have to take the 3 orbs that open the way to the next level and continue like this until the end. Or you can find the previous pilgrim texts, fill in the catalog of creatures of the world, complete 100% of the level, nothing will stop you.
The game works as a hybrid of a 3D platformer with a puzzle. You have an open environment to put the balls in the right order and at first you don't have to do much in terms of controls except use the radar that shows the direction of the most important things in the level.
READ – Mario – Best of the Franchise
As you progress, other skills will be unlocked, adding variety to the gameplay and making your playthrough more enjoyable. And of course the puzzles pop up and get more complicated later, but it still won't be a long playthrough and it's possible to complete the game in about three or four hours.
Honestly, for the kind of game Omno proposes, it's the ideal length. If it went 2 or 3 hours longer, the game would stretch unnecessarily (like 2016's Ratchet & Clank artificial difficulty, which is the idea of ​​difficulty: "multiple waves of enemies").
Art style is not my thing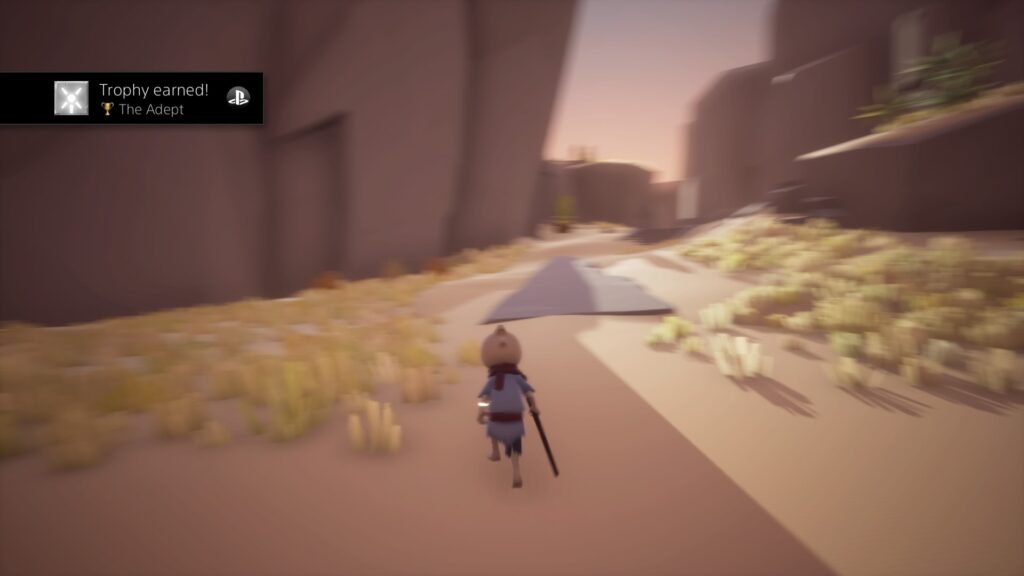 Graphically the game isn't bad, but I don't like the art direction of the game… Okay, I didn't like Florencio's design.
satisfied?
However, the game's scenarios are beautiful, and the game cleverly disguises burdens such as B. Transitions between topics.
The variety of themes presented, with desert, forest, snow and creatures present in the game being versions that are similar but not very similar to real animals, makes the game feel familiar and alien at the same time.
I'll be honest, for this review I had to go to YouTube to listen to the game's soundtrack for a reason. During my playthrough I was basically on mute as my headset (RIP) was in the last few days and I could barely hear the in-game music.
Despite this, the game has the soundtrack you'd expect from a relaxing game, which really suits the atmosphere of the game, even though the themes are very similar.
If Journey were cool, it would be called Omno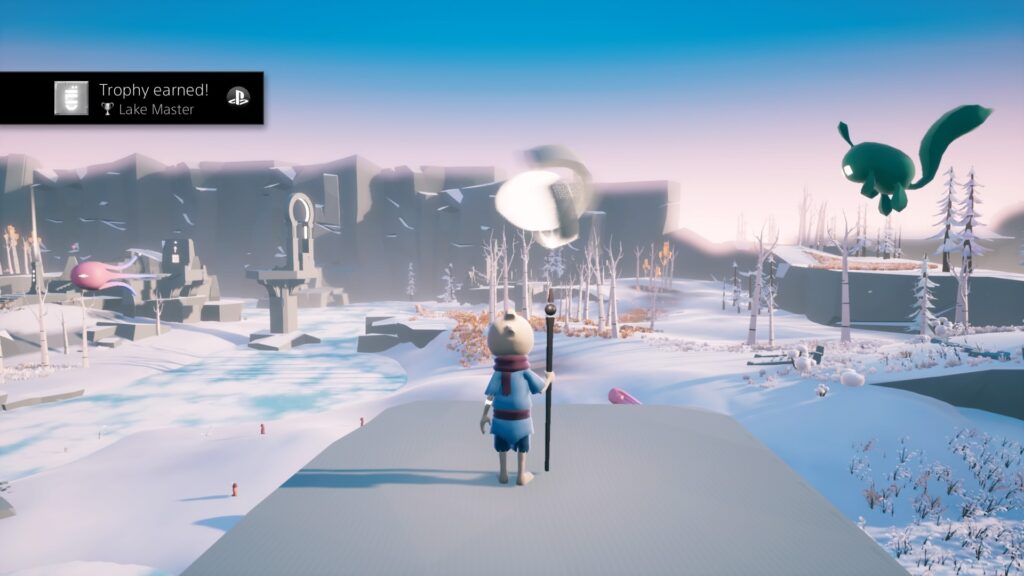 Omno may not be a unique experience, but it is an excellent solitary and touching journey.
It can be done in an afternoon, but it's one of those games that you can try and play at your own pace. It won't be for everyone (especially if you're one of those FPS types), but if the opportunity arises, play Omno.
The game is available for PlayStation 4, PC, Xbox One (available via Game Pass) and Nintendo Switch.
—
This analysis was performed using a digital copy of PlayStation 4 kindly provided by Future Friends Games.