With an innovative premise, the Brazilians at Expresso Games Studios are announcing their crowdfunding campaign for the production of their game Nami. A pixel art horror game inspired by Junji Ito and urban legends from the northeast coast.
Explore the small town of Nami
The plot and setting of the game is heavily inspired by northeast culture, northeast urban legends, and especially northeast coastal cities like Natal, where we live, and also northeast rural cities. We're also heavily inspired by the works of Mangaka Junji Ito, so Nami is a kind of amalgamation of northeast, coast and horror.
In the game, you control Lucia Verde, a reporter who has had a long-distance relationship with Virginia for several years. Lucia lives in a big city and Virginia lives in Nami, a small town in the northeast of the country. Although she has met Virginia several times, their relationship remains mostly at a distance, in the last few days Lucia found Virginias behavior strange and what was? a worry in the back of her mind became much more real when Virginia started telling utter nonsense or realism on the news and then a 1 week of silence, not watching the news or receiving calls, which made Lucia extremely concerned.
There is going to be a big city anniversary festival in the small town of Nami, Lucia took this opportunity to persuade her bosses to make a story about the festival for the broadcaster, this would be Lucia's opportunity to go to Nami and see if everything is fine, fine with Virginia.
How to play:
The game has a top-down camera, you will spend most of the game talking to the residents of the city, looking for information and clues, solving puzzles, collecting items and sometimes even having to use a weapon is not an option.
Why catharsis?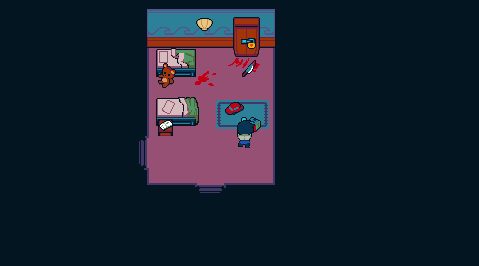 We worked at Nami with no income for the project in 2020 and 2021 but slowly due to the fact that we have to split between work and other projects to pay the daily bills, Daniel is a teacher, Filipe is a freelance illustrator and animator and Vitor is a freelance RPG master, that's why we have this campaign so that, with your help through Catarsis, our team can have more time for Nami's development and bring this world to life in the best possible way.
How is the money used?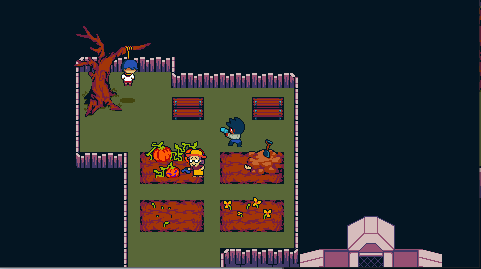 All proceeds are used for game development, we would appreciate physical rewards, but we are a small team and we think it is best to put all of our energy into making the project a reality.
We'll be releasing the first chapter of the story later this month on STEAM and other platforms, and when the campaign is over, those contributors who donated the appropriate amounts will also receive the game. and the remaining chapters will be made available free of charge to those who purchased the game during the course of 2021 and the first half of 2022.
It is important to emphasize that even if we do not achieve the campaign objective, we will continue to develop the game, but without it we will not be able to give the game the attention we think it deserves.
Who is Expresso Game Studios:
Everyone is handy in terms of game design and the direction of the story, but as our specialties we are:
Daniel Dante @danieldantedev – programmer Filipe Brizolara @filipebrizolara – artist Vitor Soares @lasershotguns – script and adaptation
If you want to contribute to this 100% Br production, just visit the Catarse page. Remember that the campaign will remain active until November 30th and Nami's first episode will be available in Early Access on Steam on October 20th.
data sheet
Developer: Express Studios; de Natal, Brazil Release: Q2 2021 Platforms: PC, Linux Price: BRL 20.00 Availability: Digital download Languages: Portuguese and in future in English. Size: ~ 100MB Contact: [email protected] Social: @expgamestudios