Hearthstone Mercenaries is a new way to play Hearthstone, the critically acclaimed digital trading card game that combines RPG and roguelike elements – no decks required!
In this free-to-play game mode, players recruit and collect legendary characters from the Warcraft universe to complete randomly generated quests.
Players can combine over 50 unique mercenaries (more to come), each with three upgradable abilities and potential synergies to create countless squad combinations.
Assemble the strongest team in all of Azeroth!
Mighty Starter Squad: After completing the Battle and Village tutorials, all players receive eight balanced Mercenary cards.
Frantic Turn-Based Combat: In melee combat, players simultaneously choose their moves (actions with lower speed meters activate first) until defeating the opponent.
Progression: Mercenaries gain experience by defeating enemies and can reach level 30.
Collect Them All: Various quests and bounties will reward you with Mercenary Coins, which can be used to craft other Rare, Epic, and Legendary Mercenary Cards. New mercenaries can also be obtained from mercenary packs that contain at least one mercenary card or portrait.
The village is your home: In the village, the heart of the mercenaries, players can manage their collection, receive task rewards, improve buildings, fulfill contracts and much more!
Diablo has arrived at Expendables
Diablo, the Fearlord himself, will be one of more than 50 mercenaries at launch! It's available as part of one of three pre-order offers, each featuring a signature Blizzard character!
The Mercenaries – Diablo Pre-Order Offer includes a Diablo Diamond Legendary Mercenary Card and 50 Mercenary Packs.
The Lich King Mercenary Pre-Order Offer includes a Legendary Diamond Lich King Mercenary Card and 50 Mercenary Packs. The Mercenaries – Sylvanas Pre-Order Offer includes a Gold Legendary Sylvanas Mercenary Card and 30 Mercenary Packs.
Diablo, the Lich King, and Sylvanas can also be obtained in-game through Mercenary Packs and the crafting system without purchasing these offerings.
Secure the Sarge mount in WOW and more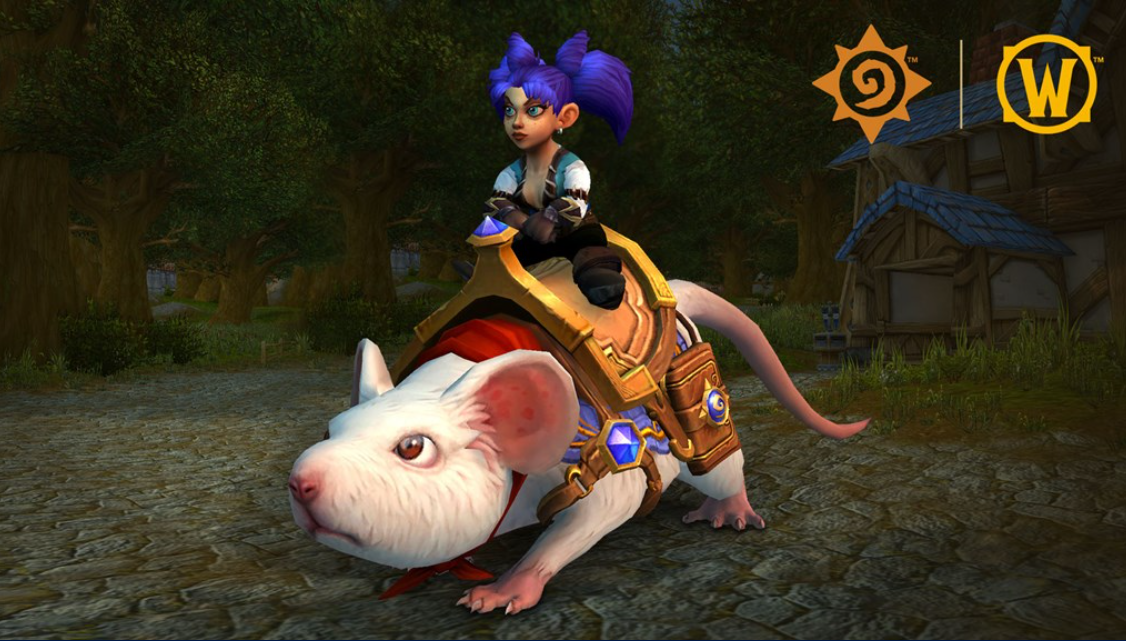 Sarge, the most famous mouse in the tavern, comes to World of Warcraft. Complete the Mercenary Prologue and start your first bounty to earn the Hearthstone Sarge mount.
Additionally, players will receive an avalanche of goodies, including Mercenary Packs, upon purchasing a 6-month WoW subscription! The subscription offer is only valid until October 19, 2021.