Two of the things I love to do about games are: walking around in Keymailer to see what the next Steam releases will be, discovering games with absurd names like CARSFUCKINGDRAGONS (and yes, that's a real one The less you know about it, the better) and start the game series for the second game.
I must have said this about 50 times in my writings here, but it is true. It is something that happens with at least terrifying frequency.
Well, since this post is not about CARSFUCKINGDRAGONS (and no, I don't intend to talk about CARSFUCKINGDRAGONS on this site. My mind won't allow it), it will surely be a game that is the second of his Art is series. But well, as I said in the text of the Superwanderliga, this is not just about crazy games that your friend Normie is always angry at, but also about this unknown game that you have never heard of or even overlooked thinking about the purchase.
READ – Super Wanderliga DX | Climb to victory … Or not
Anyway, in 2018, Astronomic Games released the RPG Pegasus-5: Gone Astray on Steam, and at that time I was doing silly things like MY IMMEDIATE CANCELLATION in the store I was working at (the store was actually closed) and the fact PC gaming wasn't my thing anymore.I was around 3 years old (since I bought the PS3 in 2015), the game passed me by. But now, in September 2021, the sequel to Pegasus-5 has arrived on steam. Entitled Pegasus: Broken Wings, is it worth it? Follow us.
I came to make a delivery and accidentally did the whole damn thing
After the events of Pegasus-5: Gone Astray, Edan and the Pegasus crew arrive on a planet to make a delivery and, to top it off, visit the cousin of two crew members who live there.
Everything seems to be going well until a terrorist attack takes place in their vicinity, triggering a state of siege in which citizens are deprived of more and more individual freedoms throughout history.
READ – Solid Gear – Nintendo 64
Like it or not, Edan and his friends will eventually get caught up in the conspiracy that affects not only the individual freedoms of people on this planet, but possibly something that could extend across the galaxy with corruption and authoritarianism.
The game's narrative is split into two views, by Edan himself and by Ethyra, Aleira's cousin and Elosys game.game, and Ethyra's point focuses precisely on the civil rights organization she belongs to. The narratives continue until the moment there is no longer any way of separating them.
A Roleplay? A visual novel? Actually a bit of both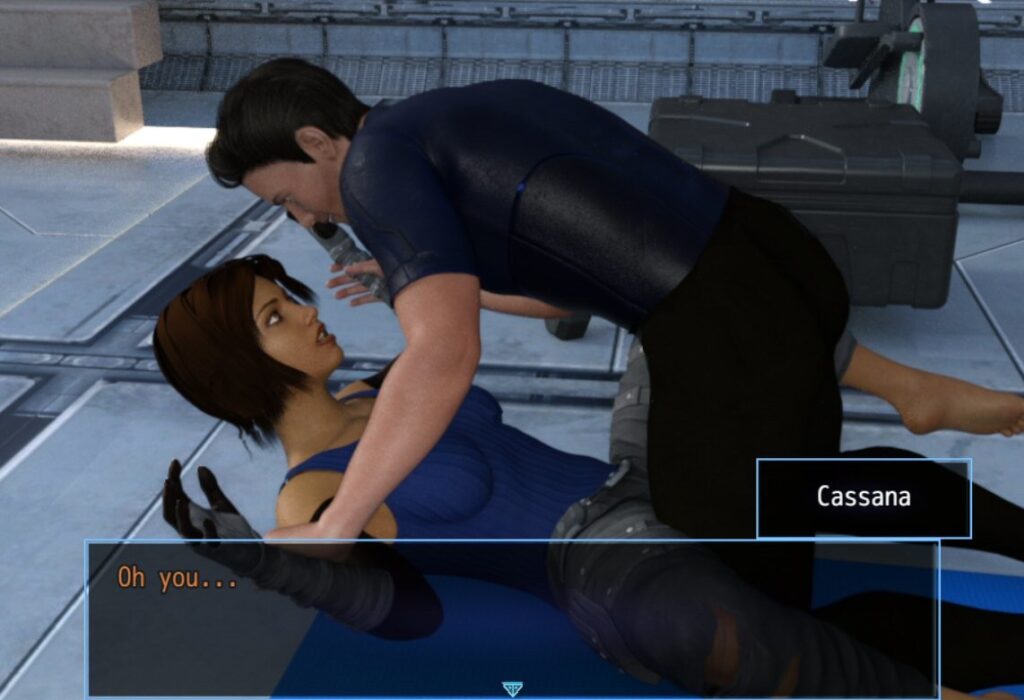 Pegasus: Broken Wings was created in RPG Maker MV, so you'd expect a turn-based RPG (or any other parrot that is motor capable), but no. The game itself is run more or less like a visual novel, regardless of how much control you have over the character.
You follow the narrative and make decisions at key points that continue the story of the game, yet you control where the character is going and where they are going, even if limited by the game's narrative.
At the beginning of the game you choose the primary and secondary specialties of Edan and Ethyra, which act more or less like stats for action checks. If you have a high charisma, you can avoid conflicts with police officers with lip service and convince people of your point of view, if you have high tech, you can hack certain devices and so on in the four attributes.
READ – Stack Up! | beautiful cardboard world
The game has a linear narrative, but there are tons of ways to achieve it. And while it has a beginning, a middle, and an end, there are variations depending on how much truth you want to tell the audience.
There is no battle per se in the game, although we have situations that require it, we in turn have choices that determine the outcome of conflicts. And honestly, while this is kind of weird for someone who wants to see "fight" combat in-game, I was impressed with the way the game's creator did the action scenes because when I think about it . If I had to tell this story, I would do just that.
After all, the game has a romance system for both Edan and Ethyra, and while it doesn't work as well as it did in the previous game where you could flirt with the characters, you already have some sort of option here, at least on Edan's side To choose romance in one of the scenes where you recap the events of the previous game with the exception of Ethyra. And with Ethyra, if she wasn't chosen as a romantic partner, you can develop a relationship with either of her two peers.
Graphics department … mixed, so to speak.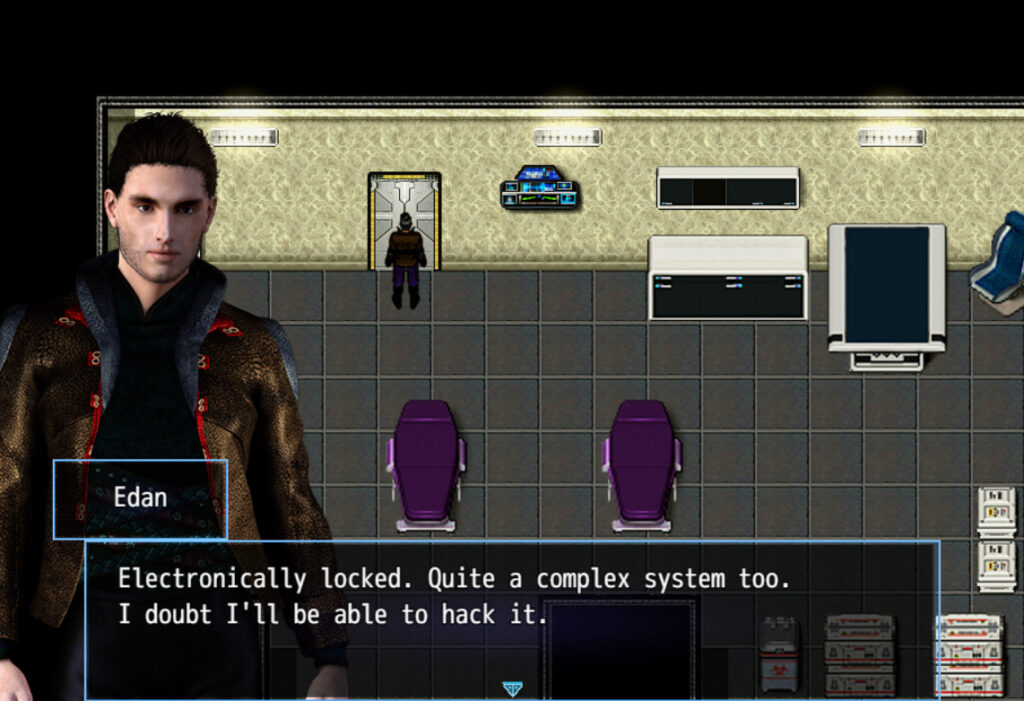 The first thing I noticed about Pegasus: Broken Wings were the sprites. Anyone used to RPG Maker games, regardless of version, knows that most games have chibi anime style sprites, so seeing sprites in a different style caught my attention.
And they're even well-made sprites that are true to their rendering counterpart. In fact, this is one of the changes from the first game. There we could select Edan's skin color, here it is already defined and the drawn arts of the characters have been replaced by 3D renderings.
READ – Welcome back | Reincarnate and fry the head
The scenarios, while limited by the scope of the game, are well done (I don't know if they're the basis of the RPG Maker MV) and the pre-rendered scenes are even decent considering my dislike of 3D (the excess on Eroge with pre-3D rendered causes this).
The songs are good, add to the sci-fi vibe of the urban space, and I think they're mostly royalty-free. But they're just good, none that stick in your head.
Recommended (but, unlike me, play the first first)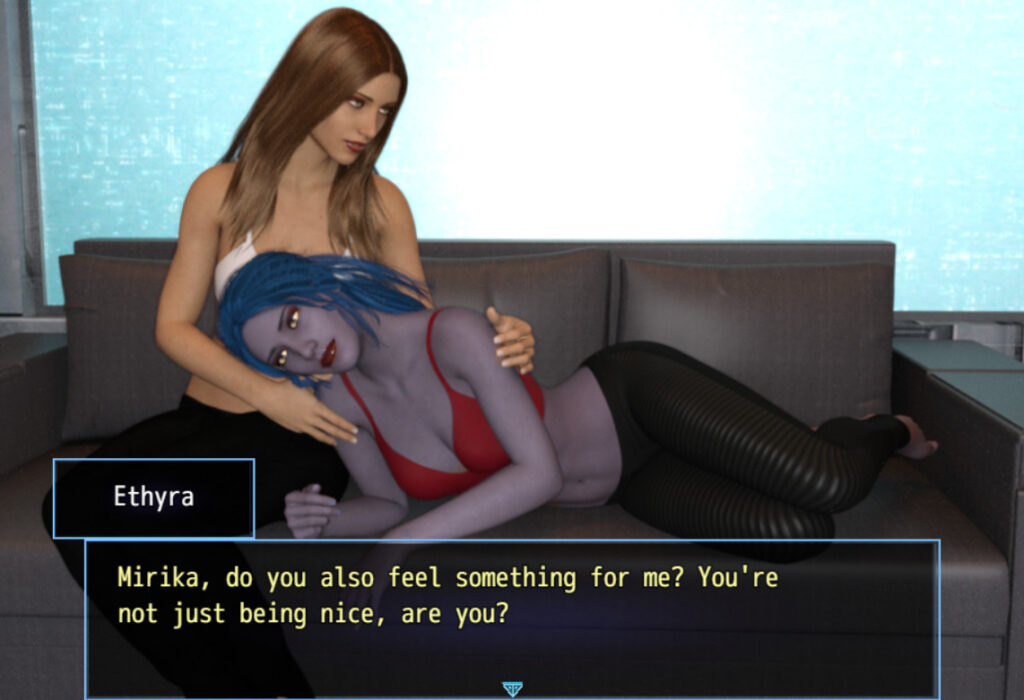 Given the price and length of the game, Pegasus: Broken Wings is a game worth playing. The plot has a very topical tone (questions about individual freedoms) without appearing cheesy and the narrative is neither long nor too short.
The game gives way to a sequel, which can be even larger. But it's only better used if you've played its predecessor, Pegasus-5: Gone Astray.
–
The game is available for PC through Steam, and this review was made using a digital copy of the PlayStation 4 kindly provided by Astronomic Games.